About Our Course:
This course is for all the aspiring software developers who have some programming experience in at least of the programming language like Python, C, JavaScript.  With this OOPS course you'll be able to solve more complex problems. Design programs which will be capable of managing large amounts of data. Also, learn how to program with graphical user interfaces. These software engineering skillsets are broadly applicable across wide array of industries.

Object Oriented Programming
Objects in OOPs
Classes in OOPs
Constructors and its Types
Encapsulation & abstraction
Inheritance in Python
Polymorphism in Python
Dealing with missing values in Python
Python OOPs concept
Types of Data Distribution
Types of errors in Machine Learning
5 Lectures
2 Lectures
Understanding Constructors

Understanding Types of Constructors
2 Lectures
Introduction to Encapsulation and Abstraction in Python

Use Cases of Encapsulation and Abstraction in Python
5 Lectures
Understanding Inheritance in Python

Demo: Use Cases of Inheritance

Understanding Polymorphism in Python

Demo: Use Cases of Polymorphism

Various Functions in Inheritance and Polymorphism
2 Lectures
Module Quiz: OOPs

Module Assignment : OOPs
19 Lectures
Project: Red Wine - Predicting Qualtiy of Wines

Dealing with Missing Values in Python

Understanding Machine Learning: Use Case Scenarios

Project: Medical Cost Prediction

Python Libraries Guides

Matplotlib: Creating Static, Animated, and Interactive visualizations in Python

Pandas: Analysing Data in Python

*Args And **Kwargs: Passing a variable number of arguments to a Python function

NumPy: Working with Arrays in Python

Sets in Python

Python OOPs Concepts

Exploratory Data Analysis aka EDA on Red Wine Data - Part 2

Exploratory Data Analysis aka EDA on Red Wine Data - Part 1

Python Test Quiz

Tutorial - Seaboar

Python Projects - Stop Watch

H2O Tutorial - Machine Learning Framework

Various Types of Data Distribution

Various Types of Errors in Machine Learning Models
Our Mentors:
Sample Certificate: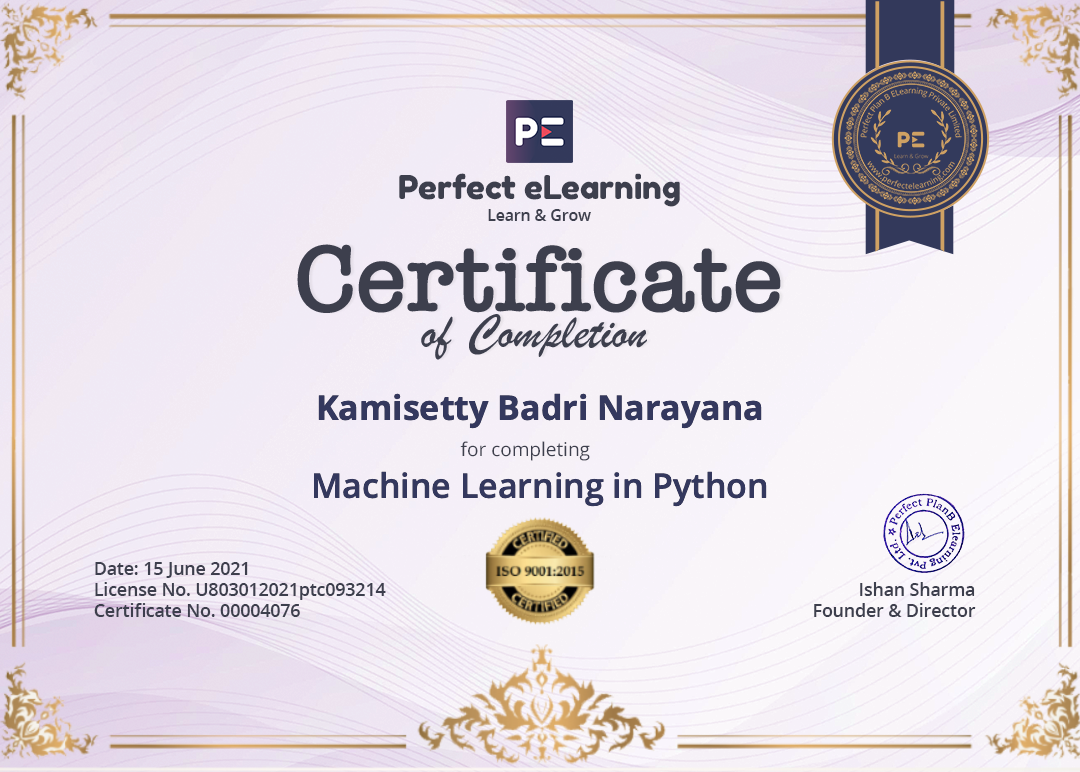 What Jyoti Sharma has to say:
B.Tech & M.Tech Computer Science at NIT Kurukshetra (Department Ranker 1, CGPA: 9.8) with experience in Android App Development and Machine Learning. I am highly enthusiastic about learning and teaching cutting-edge technologies. My interests include Teaching, Data Structures, Algorithms, and Problem Solving. Worked at Infoedge(Naukri), Ok Google, and got offers from various tech companies including Adobe, UrbanCompany, etc, I would love to create more developers by imparting what I know. Happy learning to all the students!
Hiring Partners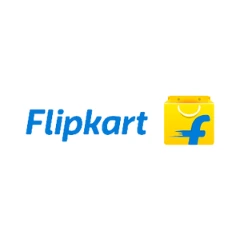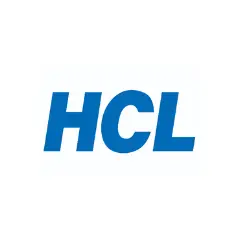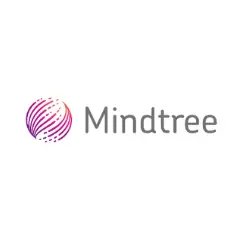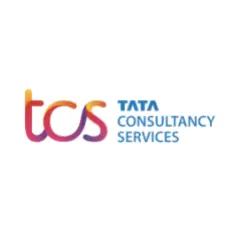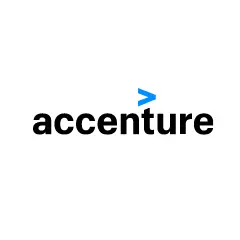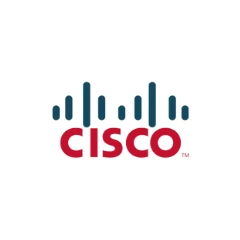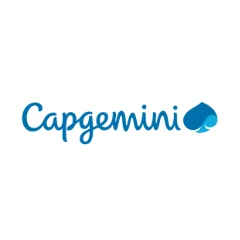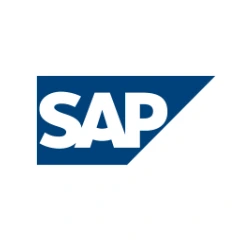 Learn Now Pay later
Any student can pass the Perfect eLearning scholarship test and avail the Learn Now, Pay Later facility.
Success Stories
The words of these guys are pure pleasure.
Thank you Perfect eLearning for such informative course. The learning material, practical knowledge and technical expertise helped me grab the job. I would like to thank the entire team at Perfect Plan B for empowering me.
Every accomplishment start with the decision to try. Taking the course at Perfect eLearning is one of the crucial decision I have made and Perfect eLearning made it as the best. Thank you Perfect eLearning to help me to grab ...
I got 45% hike after doing the MACHINE LEARNING Course. Perfect eLearning officially inspired me learn more and more. Now I have the skill set that is required by today's industries, with ample of oppertunities in front of me.
Perfect eLearning helped me to learn the technologies from scratch which game me strong command in building applications using the latest technologies. Finally I fulfilled my dream with the help of Perfect elearning
I just want to say Thank you all for being so helpful supportive and friendly throughout this placement. I really had a fantastic time and learnt so much along the way. The things that I have learnt will be invaluable to my future placement...
My name is Ramya Pokala.I got placed in VLink.I just want to Thank you all for your support and guidance throughout this placement.Before joining in Perfect eLearning I really have zero knowledge on python and machine learning but afte...