UG/PG Program
with 100% job in 2nd year only
NAAC A+ University
Study Online & Degree Regular
Scholarship upto 2 Lakh
Give the test & get scholarship of 2 lakh

Admission criteria
Class 12th Passouts and Graduates
Achievements of our Alumni
18000+
Projects Delivered by our students
36 LPA Highest Salary
9 LPA average Salary of our Students
10000+
Placed in Top tech Companies
Preparing for the AI Revolution
Ishan Sharma
Founder & Director Perfect eLearning - Tech College
Growing Demand of Computer Science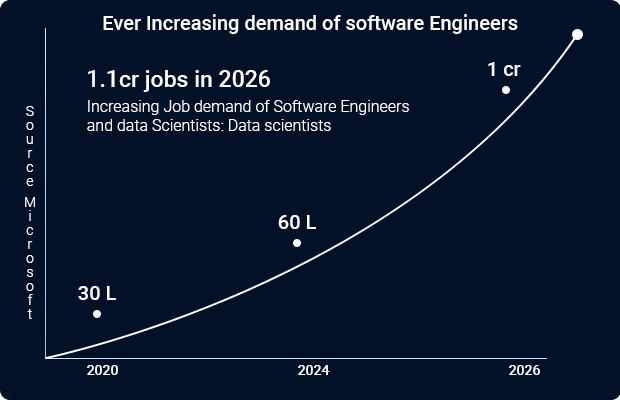 Tech College: Ab Job Hui Asaan!
UG/PG Program in Computer Science
1 Year Paid Internship
Enhance Your Career Prospects with Practical Industry Experience
100% Job Placement
Land Your Dream Job in 2nd Years with Our 100% Job Placement Guarantee
Industry Experts
Get Exclusive Access to Top Tech Industry Experts from Google, Amazon, PwC, Flipkart, Naukri.com and More!
NAAC A+ University
Enroll in a NAAC A+ Accredited University and Earn a Recognized Regular Degree
Personalized Learning Experience
Benefit from Daily Mentor Support in Both Online and Offline Degree Programs
NAAC A+ Bachelor's & Master's Programmer
Professional Certificate
Advance Your Career with a Professional Certificate from Tech College of Perfect eLearning - Recognized by Top Companies in India and Globally
Bachelor's Degree from a NAAC A+
Take Your Education to the Next Level Earn a Bachelor's Degree from a NAAC A+ Accredited University, Recognized as a Regular Degree
Master's Degree from a NAAC A+
Elevate Your Career Prospects: Earn a Master's Degree from a NAAC A+ Accredited University, Recognized as a Regular Degree
Traditional Education and Tech College
Curriculum
Experts
Projects
Mentorship
Internship
Qualification
Graduate
Traditional Education
Lack of industry experience
No Assistance for Internships/Placements
Spent money on Additional training
Tech College
Designed to meet the demands of the rapidly advancing real world
Industry Experts from Google, Adobe, Microsoft, Flipkart and Amazon
1:1 session with Industry Experts
Guaranteed Internship after 1st year and Job after 2nd year
Get ready to work in Top Tech companies
Trainer From the Top Companies who will Teach you on a daily basis
Daily mentor supports

Yash Tiwari
Ted Talk & Josh Talk SpeakerMental Health Awareness AdvocateGlobal Youth Mentor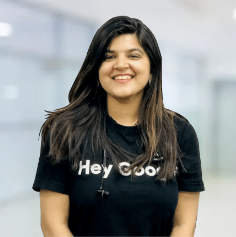 Jyoti Sharma
8+ Years Experience, OK Google Developer Ex. Naukri.com, NITian.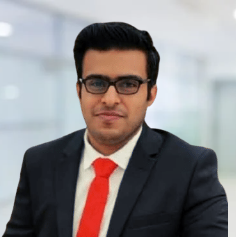 Amit Kathuria
9+ Years ExperienceAdobe, NITian.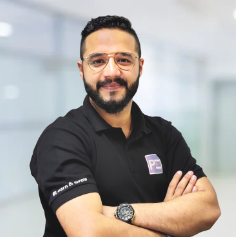 Ishan Sharma
10+ years of Industry Experience Director: Perfect eLearningEx: Coke & Nestle

Tarun Rai Tara
5+ years of Experience, Flipkart Developer,NIT

Akhil Vydyula
4+ Years Experience Senior Associate Data Analyst at PWC

Aman Mehta
Software Developer Full Stack & Android Developer Infoedge
100% Placement by Perfect eLearning (Tech College )
100% Placement
We will take the responsibility of your job
Career
Guidance through our community
150 students
get the placement from our 380+ companies.
Stay Ahead of the Game
Our Future-Proof Curriculum Prepares You for the Evolving Job Market
Hands-On Learning
Learn & Gain Practical Experience through Project-based Approach
Industry Experience
Get 1 Year Paid Internship with Industry-Experienced Faculty and Hands-On Learning for Career-Ready Graduates
Step into Your Dream Career
Final Year Students Can Look Forward to Lucrative Job Placements with Leading Tech Companies
FAQs
Benefits of online UG/PG courses include flexibility in scheduling, accessibility from anywhere with an internet connection, potential cost savings, and the ability to balance work or other commitments while studying.
The duration of online UG/PG courses varies depending on the program and the student's pace. Some programs follow a traditional semester-based structure, while others may offer accelerated options or self-paced learning.
Online learning allows for remote participation and flexible scheduling, whereas classroom-based learning requires physical attendance. Online learning often involves self-directed study and requires strong self-motivation and time management skills.
Yes, online UG/PG courses offer the flexibility to study while working full-time. However, it's important to consider the workload and ensure you can manage your time effectively.
Yes, online UG/PG courses can be just as credible as traditional on-campus programs if they are offered by accredited and reputable institutions.